Beginners Weaving Course
2nd July 2021 @ 10:00 am - 30th July 2021 @ 1:00 pm
Learn to weave on a traditional handloom on our 5 week course.
Every Friday: Friday 2nd July – 30th July 2021
Beginners Weaving Course 10.00am – 13.00pm
A 5 week course for those who would like to explore and develop their weaving more. You may be a complete beginner, or have done a peg loom weaving course or woven on a rigid heddle loom, but are keen to develop your skills further. Looms will already be set up and warped so there will be plenty of time to concentrate on weaving! Each of the 6 looms will be set with a different pattern so that you can explore a different technique, (e.g. plain weave, hopsack and twill) by rotating around.
You will spend the first 3 weeks exploring different weave patterns whilst learning about your loom.
The final weeks will be dedicated to weaving your own final project, this could be a table runner, cushion cover, table setting or scarf for example. With support you will be guided as to how to achieve your designed outcome.
At the end of the course you will take home a range of samples, as well as one final finished item.
Price: £255 + £5pw material charge payable to the tutor in cash for weeks 1 – 3. Pay as you use materials in weeks 4 and 5 to finish final piece.
Call us on 0113 2563239 or come into the Gallery if you'd prefer to pay for the course in two instalments.
Coffee and home-made cake provided!
Covid-19

At the Workshop
Please wear a face covering unless exempt
Please sanitise your hands on entering
Max 6 people in workshop + tutor and distanced
Please follow written or verbal guidance throughout the workshop
You will be asked to leave your details for NHS Track and Trace
Please have lots of fun!
See more: www.sunnybankmills.co.uk/arts/creative-courses-and-workshops/covid-19-and-creative-workshops/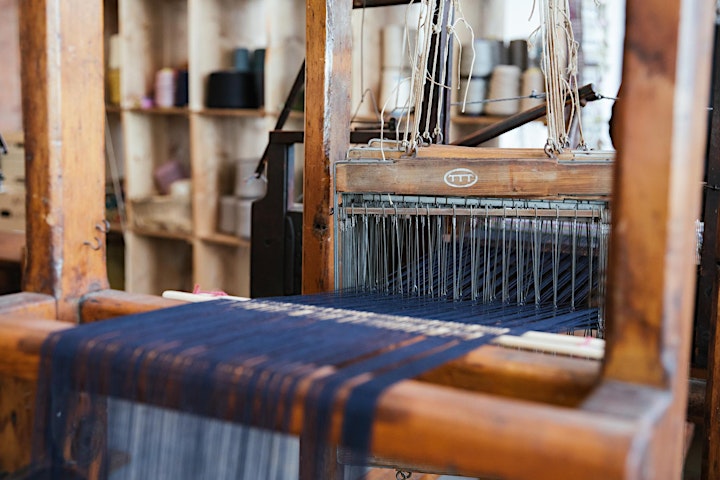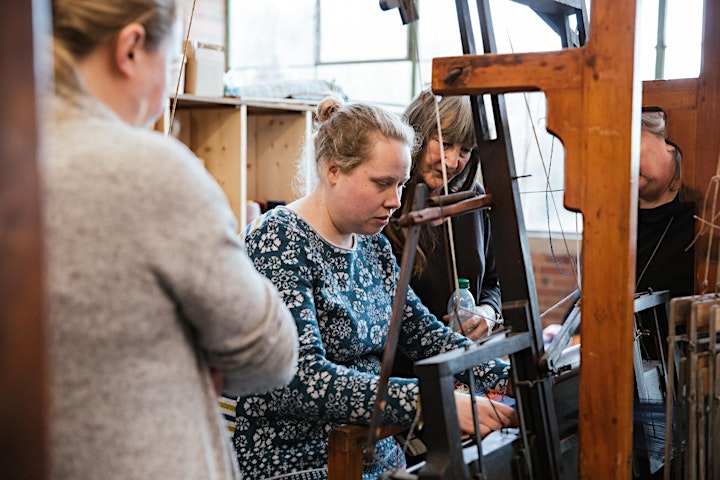 Related Events