Breaking the Rules: Weave a Wall Hanging on a Loom
September 19 @ 10:00 am - 4:00 pm
£95.00
Create a wall hanging on one of our handlooms
Enjoy the day learning the basics of how to weave on a loom whilst creating your own personal wall hanging. The looms will be set up and warped for you ahead of the workshop, meaning that you get to enjoy a whole day just weaving.
This workshop will focus on using colour and texture within your work and break from some of the traditional techniques. This workshop is perfect for those love to be experimental. You will have the opportunity to choose from a range of yarns, different thicknesses and colours to create your own uniquely designed and woven wall hanging.
Refreshments/materials provided. Bring a packed lunch.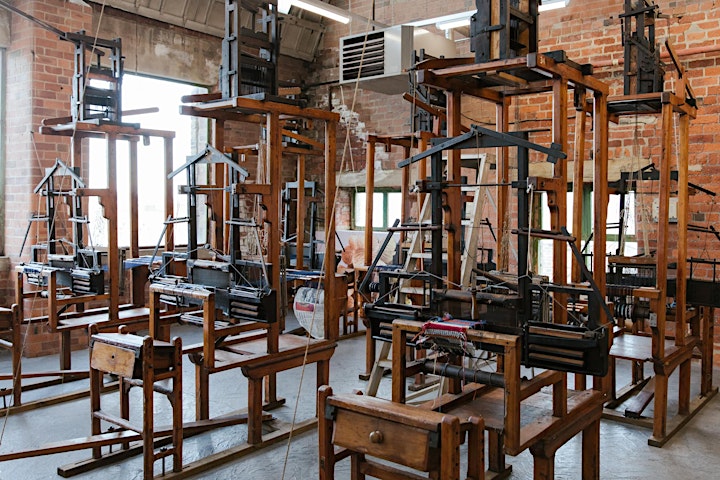 Related Events