Colour Confidence – Beginners introduction to colour theory in weaving
May 4 @ 1:30 pm - 3:30 pm
Join us online for a beginners introduction to colour theory. Learn how colour can be used to great affect within weaving.
Join us on Zoom for this weeks session as we think about colour. We will learn about terminology used in colour theory as well as exploring how to use a colour wheel. We will then use this knowledge to think about how this can inform our colour choices within our weaving. We will also use small squares of hessian to think about how colour can be used and combined to great affect within both the warp and weft. Workshop taught by weaver Agnis Smallwood.
You will receive a small kit in the post filled with items that we will be using throughout this online practical Zoom workshop. This weeks kit includes some different coloured yarns, as well as a pocket colour wheel. Book a place to receive a zoom link.
This workshop forms part of a short series of Weaving Skills Sessions. If you have joined us previously for a weaving workshop in the Twisting Gallery you might like to join this workshop via Zoom, so that you can further your skills and knowledge whilst enjoying learning with fellow weaving enthusiasts. This workshop would equally be of interest to those who are keen to join a weaving workshop at Sunny Bank Mills in the future and can't wait to get started!
Sign up by Midnight 27th April – kits will be posted out on 28th.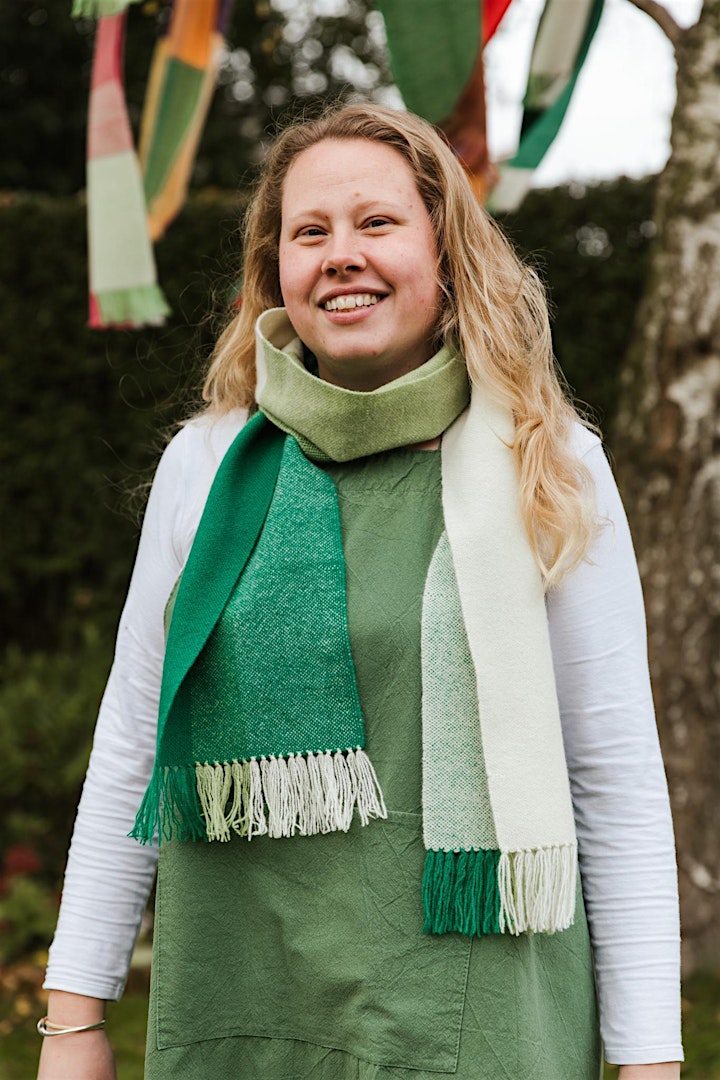 Related Events