Learn how to Add Warp to your Table Loom
June 30 @ 10:00 am - 4:00 pm
Have you had a go at weaving before but the loom was previously already set up? Or maybe you are returning to weaving but can't quite remember how to thread up your loom correctly? Unfortunately we can't weave without making a warp, so this is a vital step to learn to be an independent weaver. This workshop will show you how to use a warpping board to make your warp and then transfer this onto the back of your table loom before then threading up the heddles and reed so you can then begin weaving.
You have the option to either bring along your own table loom to warp up or you can practice how to set up a table loom by borrowing one of ours.
Within this session we will be focusing on the practical 'how to' aspect of putting a warp onto the loom there will not be time to discuss in huge detail different technical aspects. If you would prefer a more in depth workshop that will go into greater detail and at a slower pace, you may wish to join one of our Intermediate Weaving Courses.
You will have access to all the yarn within the weaving shed, however you are also welcome to bring along your own yarn if you want to set you loom up for a particular project.
Please note if you are bringing along your own table loom, it must be in working order as there will not be time on the day to make any repairs etc. If you think your loom may need some repairs before the session, then please get in touch so we can discuss this further.
Things to bring
Yourselves, ideas , a packed lunch (there are also places to buy lunch in the mill and on Farsley Town Street.)
We will provide
Refreshments (drinks and cake!), all materials and equipment.
About your tutor
Agnis Smallwood has been working with us at Sunny Bank Mills for over 4 years. She is a Designer Maker Researcher and Educator who loves to make, create and teach. Agnis has a passion for textiles and specialises in weave. She is based in Leeds, Yorkshire and can always be found making, both independently and often collaboratively.
Previous workshop participants have said: "Teacher was delightful", "Thank you for such an interesting and eye opening day", "We covered everything in a logical methodical way, to be able to create a piece by the end, excellent communication throughout." "Knowledgeable, clear, enthusiastic teacher, what more could you need!"
Course terms and booking conditions
Workshop and course bookings can be cancelled and refunded up until 7 days before the scheduled start date. As materials and equipment are ordered in advance, we regret that refunds cannot be offered less than 7 days before the workshop date. Please note that Eventbrite's booking fee is non-refundable.
If we need to cancel the course for any reason your ticket will be fully refunded.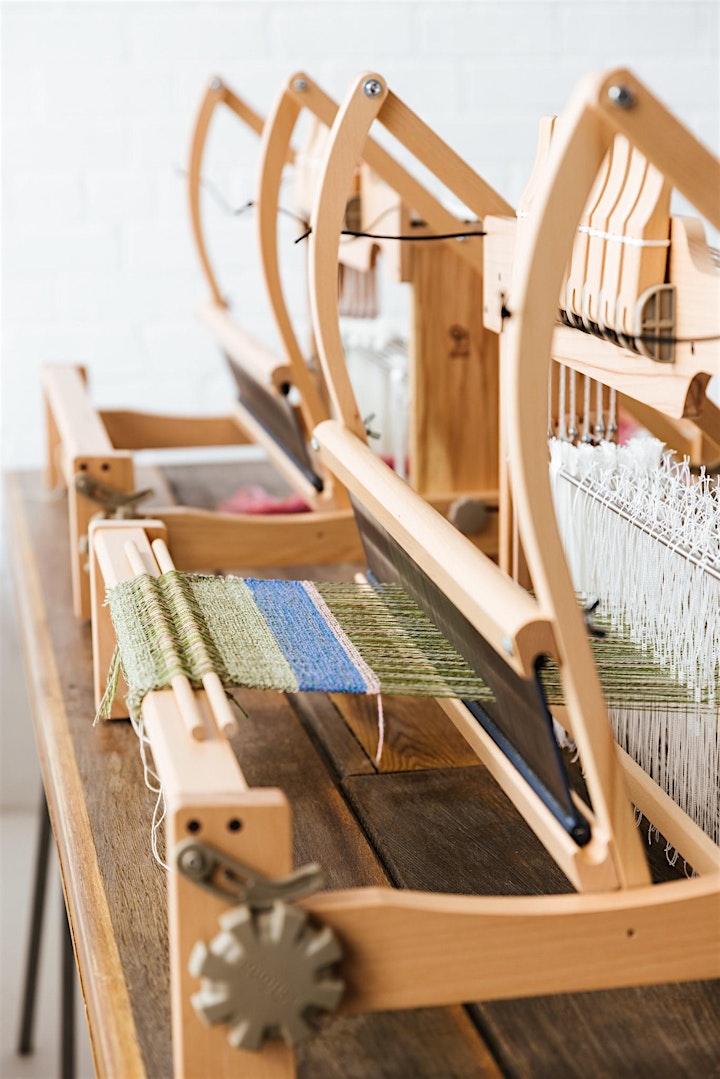 Photography by Joanne Crawford.