Weaving Voices – Emotional Fabric
December 2 @ 2:00 pm - 4:00 pm
Free
Join glass artist Liz O'Connell to hear how she uses selvedges in the Archive as inspiration for pieces exploring themes of emotional state
Join glass artist Liz O'Connell as she talks us through her practice, and her latest pieces of work 'Emotional Fabric', inspired by research in the Archive This is a hands on informal talk with a limited number of attendees, so you will be given plenty of chance to explore Liz's work and ask questions about her practice as well as having a demonstration of her processes. This element is expected to last approximately an hour after which you will also get the opportunity to visit the Archive yourself as part of the event.
After researching her parent's experiences working in textile mills and also looking at wider weaving narratives and processes, she has created glass textiles pieces using glass threads, experimenting with the themes of domestic work and invisible labour.
Exploring the selvedge pieces in the Archive, this has inspired – 'Emotional Fabric'. These thematic pieces reference our various psychological connections to thread, such as: fixing and mending, the state of 'losing one's thread', and being 'threadbare'. Using the fragility of the glass threads to create pieces that reference processes such as selvedge , the glass is fused and formed in glass kilns along with the use of a flame torch.
Through her practice she is exploring processes and the heritage ; people and their lives, our experiences and in turn the viewer and wider community.
We strive to be as accessible and inclusive as possible, and thanks to National Lottery Heritage Funding, not only are all tickets subsidised, but also, this event will be BSL interpreted as well as being able to offer a limited number of free Accessibility & Inclusivity tickets to Deaf and disabled customers, and also to students.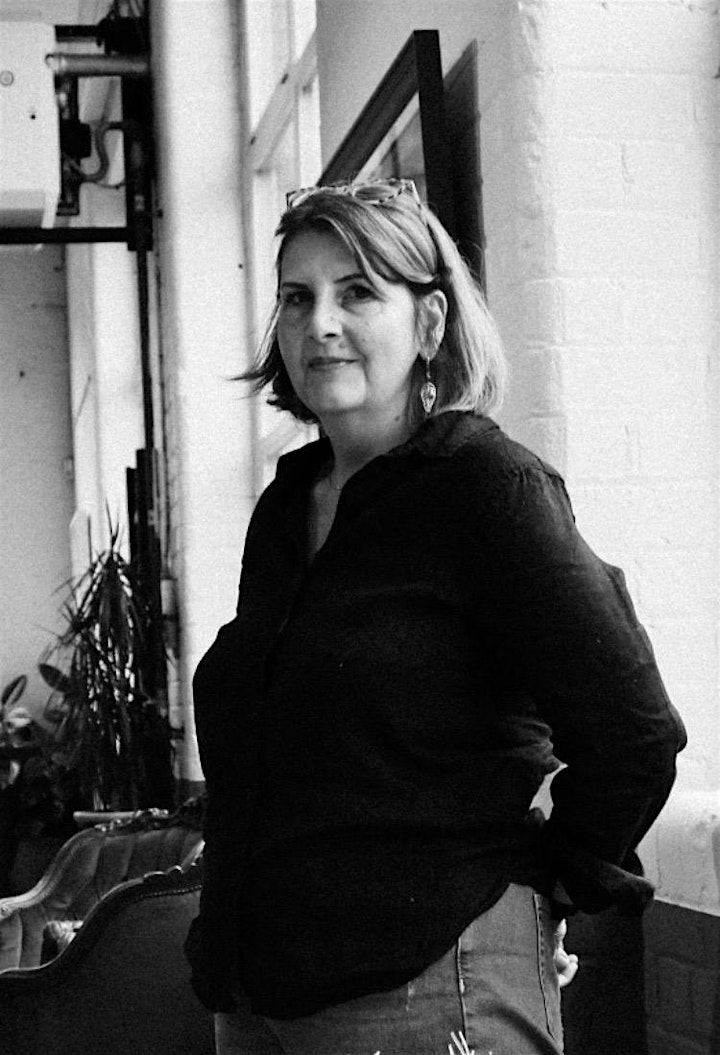 About Liz
My practice has evolved through my Master's degree (MA) (at the National Glass Centre, Sunderland University) (2018-2020) During this course, I created glass textiles and threads, experimented with sculpture and print, and explored textile heritage and the social context of women's work. In particular, I have made glass objects such as woven pieces fabricated from glass cane and thematically made pieces that reference to women's psychological connections with thread, such as fixing and mending, and states of 'losing one's thread' or being 'threadbare'.
After starting research in the archives at Sunny bank mills in Farsley in Leeds I gained a curator space bursary to develop new ideas, using flame torch skills that will create new work in 2023 exploring craft and textile heritage
Accessibility
The venue of the talk (the Bobbin Room & Archive) has flat access into the building, and a short ramp in one area. The building also has accessible toilet facilities. Thanks to National Lottery Heritage Funding, this talk will be BSL interpreted.
If you have any questions or concerns about accessibility, please email [email protected].
Free parking available on site.
Talk terms and booking conditions
Event bookings can be cancelled and refunded up until 7 days before the scheduled start date. Please note that Eventbrite's booking fee is non-refundable.
If we need to cancel this event for any reason your ticket will be fully refunded.