Definitions of Drawing: Artist's Panel Discussion
24th October 2021 @ 10:30 am - 12:00 pm
How do you define drawing?
Join curator Courtney Spencer and artists Jenny West, Hondartza Fraga & Richard McVetis as they chat about their work and what drawing is to them.
Spend a Sunday morning in the Sunny Bank Mills Gallery listening to the discussion and exploring the exhibition. Homemade cake, tea and coffee provided for all visiting audience members.
There will be an opportunity to join in, or you can just sit back and listen.
The talk will have a BSL interpreter.
The event is made possible thanks to funding from Arts Council England.
£5 per person, book online or pay on the door (please note – numbers are limited).
About the panel:
Courtney Spencer is an artist and independent curator based in Leeds who has been curating exhibitions for over six years and has more recently delivered online exhibitions in response to the global pandemic; she writes a monthly column for The State of The Arts called Snooping Through Studios, where she interviews artists in their studios; she founded and curates the Leeds Summer Group Show, an annual exhibition that she began in 2015; was the Director of a multidisciplinary arts venue in Leeds for 5 years and was a founding member of the Donut Group (a network of arts organisations working within communities outside Leeds city centre).
Jenny West produces drawings both for and as sculpture. She constructs perspective structures that are placed in architectural spaces, and also comparable structures in the more conventional form of works on paper. Her images are gradually teased into being over time through a process of trial and error, sometimes through transplanting imagery from one source to another. Although based on domestic objects or small ready-made images they possess an independent authority that can be read as either monumental or microscopic.
Through precise and methodical processes she painstakingly builds drawings concerned with pattern, geometry and the spatial. Born in England, in 1957, West studied Sculpture at Falmouth School of Art and Tapestry at The Royal College of Art. She was the recipient of an AHRC Research Fellowship held at Loughborough University (2000-03). West has exhibited at The Whitworth Art Gallery, Leeds City Art Gallery and Yorkshire Sculpture Park and the Government Art Collection and the Arts Council, England have collected her work among other institutions.
Hondartza Fraga works in drawing, photography, animation, and video. Drawing is of integral importance as her key medium but also main conceptual framework. Her practice is an ongoing exploration of the different 'distances' between ourselves and everything else: spatial, temporal, emotional, cultural and imagined. Fascinated by remote places and objects such as deep space and deep sea, experienced often only through their mediated image, she explores the relationship between artistic and scientific processes of meaning making.
She is currently undertaking a Practice-led PhD at the School of Design at the University of Leeds funded by the Arts and Humanities Research Council through an award from the White Rose College of the Arts & Humanities (WRoCAH). Her research centres around an artistic reappraisal of the relationship between the planet Saturn and the condition of melancholy. Through a new body of work in response to the whole archive of raw images from the space-research Cassini mission, she explores the conjunctions and oppositions between drawing and new technologies.
Richard McVetis
McVetis' practice is deeply rooted in process, and intrinsic to this is hand embroidery. He records time and space through multiples of dots, lines, and crosses. These meticulously rendered stitches reflect a preoccupation with the repetitive nature of process and the subtle differences that emerge through ritualistic and habitual making.
In addition, his works have the premise of being created during a predetermined or durational period; this lends a performance quality, meaning that the work is subject to chance; in this way, he is but one of the variables contributing to the work. Finalist of the 2018 Loewe Craft Prize, Richard McVetis is one of the leading contemporary hand embroidery artists in the UK today. His artwork is celebrated in galleries, art fairs, and museums across the world. McVetis is a graduate of the Royal College of Art in 2008; he lives and works in London.
Covid-19
We will be monitoring government guidelines at the time of the event.
Refunds
Available up to 7 days before event. If you can no longer attend, let us know so someone else can have your place.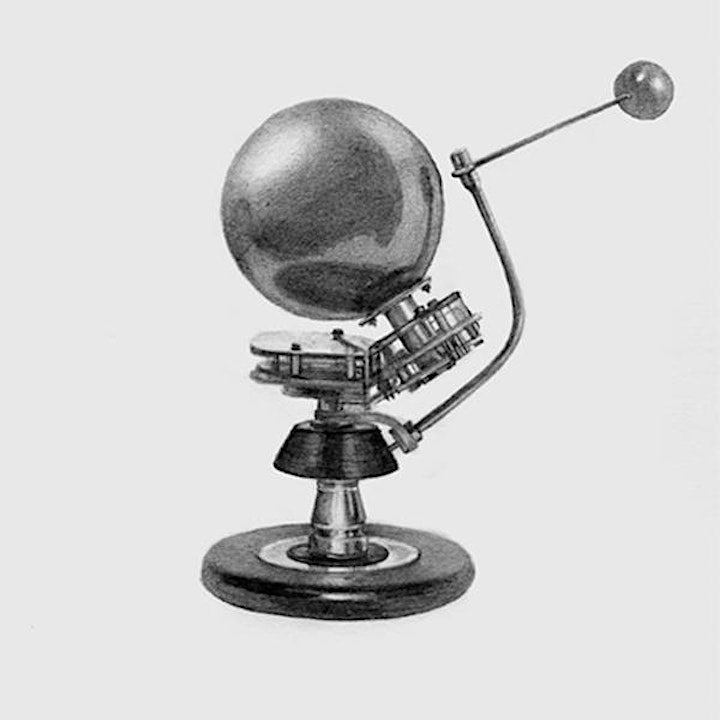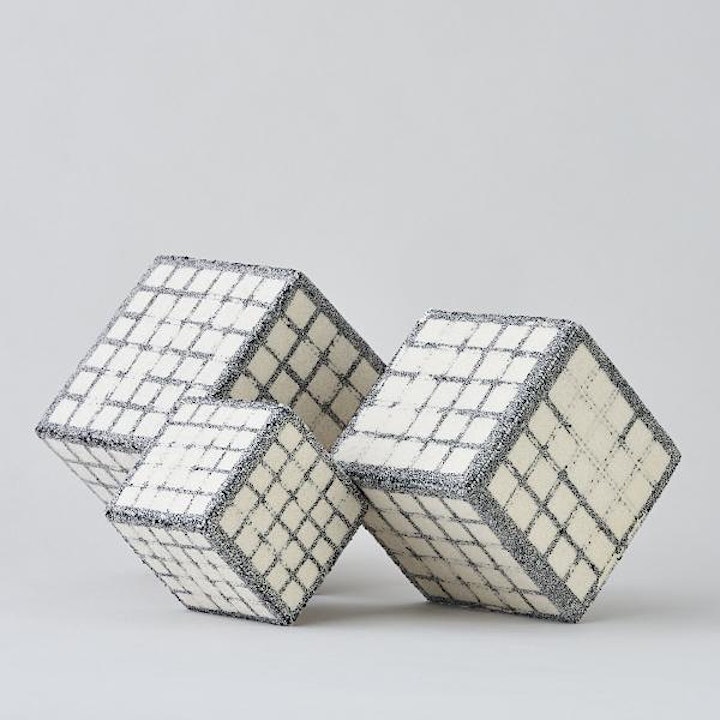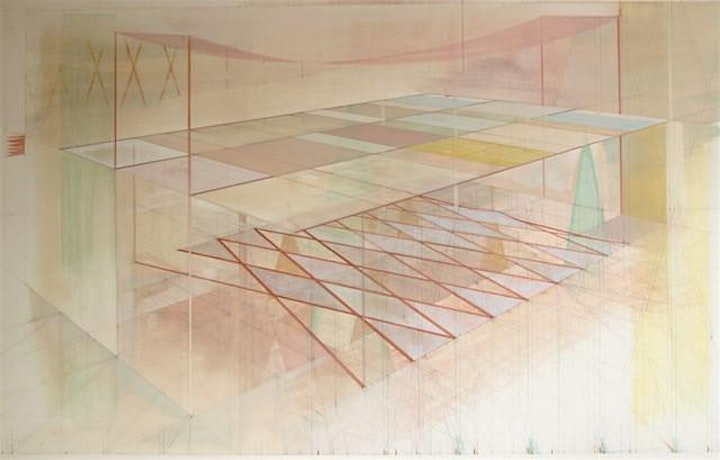 Related Events